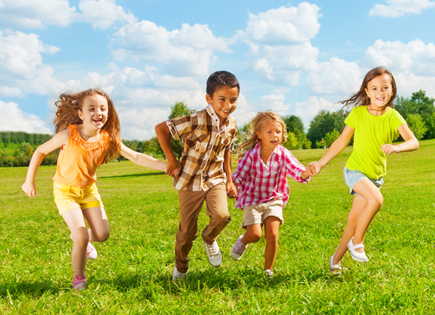 About this fundraiser:
The ACA Walk a Thon is an annual event where students of Antioch charter academy walk a .25 mile loop around the park to raise money for our school.

All donations go right back to benefit the students, classrooms and teachers of ACA!

During distance learning we will be having a DIGITAL WALK A THON!

Participants can be sponsored per minute (30 minute max) or with a flat donation.

Get ready to exercise and show your school spirit! We're going to hold a Distance Learning Walk-A-Thon September 28th - September 30th

Any time from 8 am September 28th through 8 pm September 30th exercise for 30 minutes while social distancing. You can take a walk, dance, Zumba, do jumping jacks, burpees, martial arts, play on the trampoline, swim… whatever you would like to do to stay active for 30 minutes straight. Have fun! Be creative and show your school spirit while you exercise! You may even want to exercise with a friend by video chatting them via Zoom, Facetime, GoogleDuo, etc!

There will be an official Walk-a-Thon post on September 28th on the ACA Facebook page. Comment on that post with a picture or description of you exercising, or if you are unable to post to Facebook email the description and/or picture to ACAFamilyNetwork@antiochcharteracademy.org and we will post it in the comment thread for you.
All participants:
$294 raised
of $5,000 goal