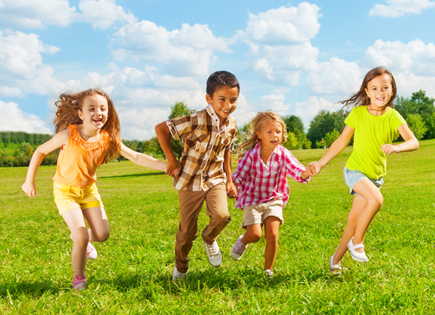 About this fundraiser:
Allen Frear Elementary is a school where student learning thrives and children feel good about the place they call their school. We believe that this is because of the incredible students that attend our school, the awesome staff who believe that relationships with students are key to optimal learning and more importantly the incredible support of our families. We could not engage in the wonderful learning opportunities and the fun things we do here without your monetary support. Please know that no amount is too small. Your ongoing backing and support are both truly appreciated.

The PTA at Allen Frear Elementary School is sponsoring our Ninth Annual Academic Olympics for our students on Thursday, October 10, 2019.

What exactly is Academic Olympics?
Academic Olympics is the single largest fundraiser that the Allen
Frear PTA hosts each year. During Academic Olympics, all students will participate in four academic-based fitness activities, play in the bouncy obstacle course, and enjoy a healthy apple snack. Starting now until Wednesday, October 10th students will collect donations from various sponsors to raise monies for student enrichment programs and activities throughout the year. Some examples of enrichment programs are purchase of computer programs, assemblies, field trips and much more.

Yes, this is a fund-raiser for Allen Frear. The great thing is that it's
strictly donations and 100% of all money raised STAYS at
ALLEN FREAR.


Your donations will help pay for:
assemblies
field trips
school supplies
enrichment programs
special celebrations and student activities
All participants:
$19,484 raised
of $20,000 goal
Top Donations
Cera don't take physical activity for granted. There are children who don't have these advantages. G
Keep up the great work in school!!
Keep up the great work in school!!