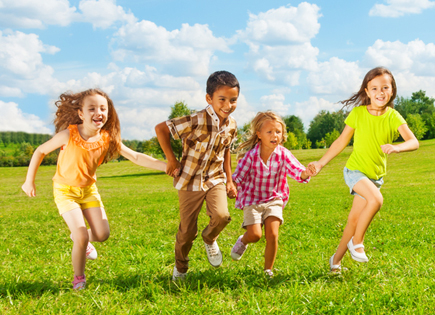 About this fundraiser:
The Woodcrest Spanish Immersion Parent/Teacher Organization brings together our school community to provide enrichments to students, staff, parents, and our wider community. Each year funds are raised for staff appreciation, community service, student experience grants, literacy events, support for school activities, book fairs, family fun nights, art adventure, maintaining our outdoor garden, and more.

We could not engage in the wonderful learning opportunities and the fun things we do here without your monetary support. Please know that no amount is too small. 100% of all donations directly support our programs and are tax deductible. Also, don't forget to check if your employer has matching donation funds available. Your ongoing support is truly appreciated.


Acerca de esta recaudación de fondos:

La Organización de Padres y Maestros de Woodcrest reúne a nuestra comunidad escolar para proporcionar enriquecimientos a los estudiantes, el personal, los padres y nuestra comunidad en general. Cada año se recaudan fondos para la apreciación del personal, el servicio comunitario, dinero para experiencias estudiantiles, los eventos de lectura, el apoyo a las actividades escolares, las ferias de libros, las noches de diversión familiar, la aventura de arte, el mantenimiento de nuestro jardín al aire libre y más.

No podríamos participar en las maravillosas oportunidades de aprendizaje y las cosas divertidas que hacemos aquí sin su apoyo monetario. Por favor, sepa que ninguna cantidad es demasiado pequeña. El 100% de todas las donaciones apoyan directamente nuestros programas y son deducibles en sus impuestos. Además, no olvide verificar si su empleador tiene fondos de donación que esten disponibles. Su apoyo continuo es realmente apreciado.
Your donations will help pay for:
Student Support / Apoyo Estudiantil
Staff Appreciation / Apreciación del personal
Community Enrichment / Enriquecimiento de la comunidad
All participants:
$8,705 raised
of $15,000 goal